Orange County, CA | PRNewswire | November 8, 2023
To commemorate Veterans Day this year, Representative Michelle Steel is awarding Coastline College's Veteran Services Coordinator Tom Boscamp the Veteran of Distinction Award from her Congressional District Friday, November 10, 2023, at Cypress College in Orange County, California. Boscamp, a U.S. Army veteran, is being recognized for his tireless service in aiding active duty and veterans in starting and completing their education at Coastline. Coastline College has two out of their three campuses, and their Student Services Center, located in Steel's District, which includes Fountain Valley, Westminster, and Garden Grove.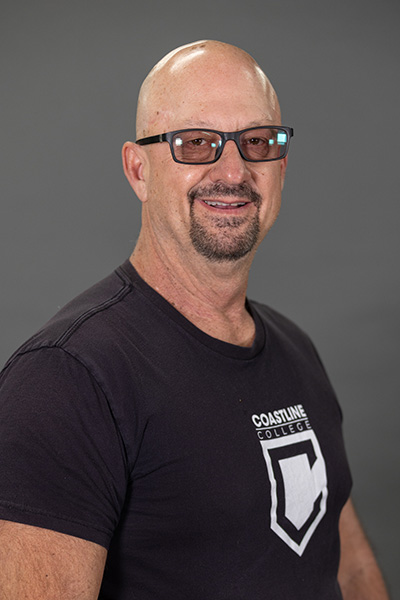 Coastline College Veteran Services Coordinator, Tom Boscamp
Boscamp is a U.S. Army Veteran who also served in the California State Guard. He is a Certified Veteran Peer Support Specialist and Mental Health First Aid Certified who has been coordinating the Veteran Resource Centers at Coastline College for over ten years. During his tenure at Coastline, Boscamp introduced Outside the Wire Mental Health Counseling, New Student Veteran Orientation, the Meals in a Box program, and VetNet Ally, technology for student veterans. Boscamp is connected many organizations throughout Orange County to bring resources the student and community Veterans need to be successful in pursuit of higher education. He is on the Steering Committee and is the education chair for the Orange County Veteran and Military Families Collaborative. He is also an advisor to the Heroes Deserve Help board.
"Tom Boscamp serves our Veteran Students with unparalleled commitment, passion, and tenacity. Over the years Tom has built an incredible network that benefits our students in so many different ways. Seeing Tom interact with our community partners is to witness the respect people have for him and his ceaseless work. And it is obvious the positive impact he has when you witness students' confidence grow and dreams achieved. It's an honor to work with Tom and support how he continues to grow our support services for Student Veterans," says Kate Mueller, Ed.D., Vice President of Student Services at Coastline College.
In 2019 when he was awarded the Veteran Hero Awards - Veteran Service Officer of the Year Coastline College created the Tom Boscamp Student Veteran Scholarship. His passion for helping Veterans in the community extends to his involvement as a member of the Garden Grove Rotary, Seal Beach Lions Club, American Legion post 291 and VFW 9557, as well as an auxiliary membership in the Military Officers of America. To top it all off he is also a member of Congresswoman Michelle Steel's Veteran Advisory Board.
Boscamp also holds a degree in Cyber Security and has a background in I.T. as a Network Administrator, and Programmer for EWI. It is hard to believe with all his tireless work, Boscamp is married and has two children; his daughter is also an Army veteran, and his son-in-law is an active-duty Warrant Officer in the Army. His father was a WWII Navy Veteran, and his brother was an Air Force Veteran who served in Vietnam.
"Tom is a true example of a public servant. He not only served his country honorably in the Army, but he has also continued to serve his community through his work through Coastline College and other organizations helping veterans," said Vince Rodriguez, Ed. D, President of Coastline College. "Despite life's complications, these students are achieving, prevailing, and making a success of themselves in the process and people like Tom Boscamp are there to give them an extra hand in the hard times. There couldn't be a better person to receive this prestigious award. We are proud to honor his work and achievements."
Coastline College serves a special diverse student population. Some of these graduating students have had to overcome tremendous obstacles or adversities to reach graduation and in large part this is in thanks to Boscamp. Some have been homeless, some have been in the military and seen combat, and some have had traumatic brain injury. Many of Coastline's students are trailblazers and the first in their families to go to college.
Coastline College is deeply committed to achieving the highest level of academic excellence and student success. The breadth of programs offered at Coastline College range from traditional degrees leading to transfer, associate degrees, career education certificates and non-traditional certificates for students. Coastline provides educational and career pathways to the military community that active duty, reservists, national guard, veterans, and family members.
About Coastline College:
Coastline College is accredited by the Western Association of Schools and Colleges. For eight consecutive years, Coastline College was selected as one of the top 150 colleges by The Aspen Institute for Community College Excellence which is considered the most prestigious designation for community colleges. Coastline delivers flexible courses and services that cultivate and guide diverse student populations across the globe to complete pathways leading to the attainment of associate degrees, certificates, career readiness, and transfer to four-year colleges/universities.
Coastline Media Contact:
Dawn Willson, Director of Communications, PIO
Coastline College
714-241-6186
11460 Warner Ave.
Fountain Valley, CA, 92708
dwillson1@coastline.edu